As often happens, when I get back from vacation and have some downtime before school starts back, I go into hibernation mode. I don't look at school work. I don't think about school. I completely IGNORE school. Teaching is my passion and I'm fortunate to absolutely love my job, but it really wears me down after 10 months. I don't get to leave work at work, and I don't get weekends off. So, I take full advantage of the downtime in summers. I still have training days to attend, but I definitely leave the backpack in the office and forget about it until August arrives.
So what exactly have I been doing? Two things: Running and reading.
My running lately is occasional speedwork, and a lot of just running. It's hot and I just want to get it done so I can go home and chill with the Kindle. Or the TV. I'm fully engrossed in the SEC Media Days. I won't go into great detail about how excited I am about Alabama Football. I'll save it for August 31st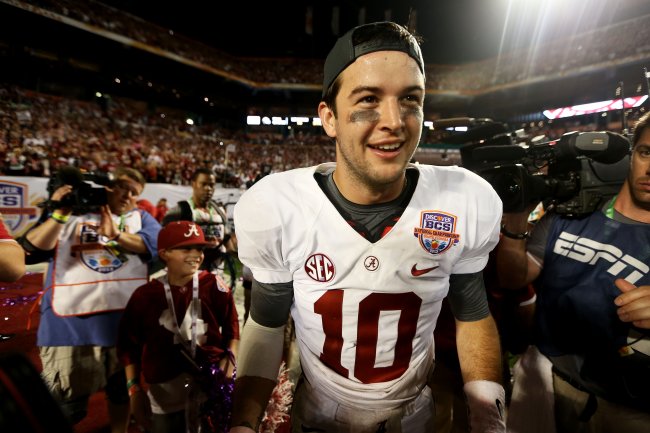 This is A.J McCarron. He has great hands.
And after 2 weeks of laying low, I'm ready to get some more structure to my pre-marathon training. In a few short weeks, life will get VERY hectic again. I have about 3 weeks to go before I start back to work in the classroom. I have major house organizing to do, a new month of Whole 30 to get my nutrition plan ready for marathon training, and some serious gym time with CrossFit. And I can't wait to get moving again!