It's been a while since I have written a favorites post. With the first 2 months of a new year in progress, here are a few things making life easy and or fun lately.
1. Friends don't let friends forget their first love. Thanks, Heather!
2. This Trader Joe's find is one of the best. This stuff is good with anything and everything. Raw or cooked. Even better with bacon.
3. If I had to pick one hippie oil, it's always going to be Thieves. Thanks Mom, Monica and Joey.
4. Seriously. Knock it off, kindergarten. Pate, Terry, Hicks, and Wheat, we need matching ones for April and May.
5. Who get's to hold a kangaroo on their day job? This girl right here. She just laid out in my arms. Snuggle Roo.
6. My January/February Erin Condren planner cover. All images are my own, so don't steal them, you dirty rotten thieves. In all seriousness, people who steal my pictures are the lowest kind of meanholes. I hope karma kicks you in your thieving face. And fair warning, when I trademark, I'm coming after you.
Finally, these new Freedom ISO shoes from Saucony. They feel like Cinderella shoes. Not too squishy. Not too "stablility". I can run in them with my neutral gait. And the color is the bom diggety. (hush it. You know you still use it).
It's Friday. Play your favorite weekend song, do a little dance, get funky.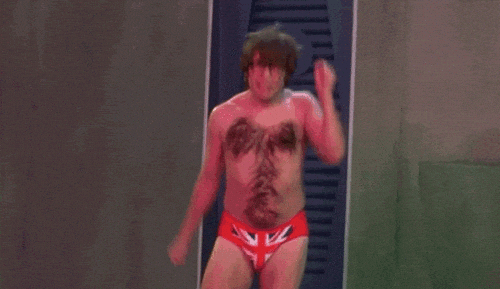 (you're welcome)